Post by Azure Minx on May 10, 2020 0:02:39 GMT -5
Azure was waiting for her number to be called, sitting in the back area as she heard the casting of other mages as they each took their turn, but she did not focus on that, instead her focus was on reading over the spells in her grimoire and thinking how best to display them, her plan was simple stare out with a small speech, then a big opening display of magic followed by some simpler spell as to show off her ability to use many different types of magic, this way of going about it would probably be a great way of presenting herself.
Azure stepped up as her number was called, entering into the area down below the watch of the captains, she steadied herself as she thought about what best to do to show off her magic to its full amount choosing to start with a little bit of words mostly to help psych herself up a bit before she would need to make a large show of casting.
"Now, I know words might not mean much, but do be aware that yes I am strong, but most of the strength in my magic comes from how it works, so I figure telling you all as such might lead to something" as she spoke she pulled out her grimoire, a blue and galactic design on its cover with several green gemstones fit into it, the judges however are probably too far away to see any real detail. "My magic is to use any magic! This means so long as I have the spells for it I can fill any role on a team, does your squad need a healer? Congrats I am a healer, someone who can blast an enemy to hell? Well you are in luck I can do just that, or maybe you need someone to guard the others, well it just so happens I have just the shield you need!"
"Now then, without further explanation or self praise, I shall get started!" with a flourish of a twirl she moved, her grimoire hanging floating next to her as it opened up to the correct page for her to get started, a blue glow came from the book as water started to pour out from it and cascade onto the ground where it split off into three shapes each growing more and more with water till they became large drake-like serpents of water teach sixteen feet in length and moving at azure's command "Hylla! Put on a dance" she was directing the serpents as they took flight, moving around the arena twirling in the air and around one another at Azure's direction, a wide grin on the copy cat's face before she started the next spell.
Azure looked over to Artemis as she saw them up in the stands with the Green Mantis's captain, giving them a wink hoping that it was seen well enough. As she worked the spell and directed the dance of the water serpents she hopped that this was a great enough display for the judges to find her power worthy of being a magic knight, or more accurately she hoped the captains she wanted the approval of because she prefered their squads saw the display as worthy. She knew for a fact that all the squads are wanting members and she knew for a fact this display showed that she was a strong candidate to become one, she just wanted the right squads to want her.
Next she moved with water forming between her hands taking the shape of a bow with a barely visible stream of water as the string, at the pull of her new bow three arrows formed on the string before she released, each arrow zooming off to strike the water golems, each one hittings it mark into one of the Hylla's eye causing the serpents to be destroyed in a shower of water that caused the light coming through to create a wonderful rainbow for the judges to see, this of course not being a magic effect just because of the water in the air.
She gave a little bow at that before she moved to cast something more letting the bow vanish away as she began her grand finale from water bubbling on her grimoire instead it started to crackle with lighting, Azure drawing onto the energy and pu;ling it into a thundering form, that of a sword made of the pure lighting, crackling in her hand as she slammed it into the coated ground, arcs of lighting cracking off into the water drenched air in a brilliant and loud display of power before all at once ceasing as she closed her grimoire, turning to face the captains and vices with a bow.
As she sets her grimoire back in its holster she spoke once more, though it hurt her to say so in such a way she spoke "I do so humbly thank you for your time and consideration and do so hope that you all consider me as a proper candidate to join with one of you." and with that she moved to leave her time up and finished.
She gave a sigh as she walked off, slumping a bit as she let out a breath of air having been unaware she was holding herself so much, thinking on how much it sucked to feel judge so heavily by those people, the irony of that thought not lost on her as Azure herself was one to judge others who were weaker than her, but it was not like she went around with a large group of strong people and picked apart everyone's strengths and weaknesses in their magic in order to determine their future. Such a thing was so much more daunting. In any case she couldn't wait till she was a captain herself and able to be on the giving end of such things again because being on the giving end was a much better feeling than receiving.
WC 1006
Spells used-
Name of Spell:
Lightning Blade (Taken from Alexander Val)[break]
Elemental Type:
Lightning[break]
Rank & Spell Type:
Junior| Attack Creation[break]
Range & Speed:
Self [break]
Mana Cost:
8 | 4 [break]
Stats Effected:
+4 Power [break]
Applicable Perks:
Build up| Mana Conservationist [break]
Description:
The user creates a blade of lightning that can be held by the user in question. It can be swung like blade and it can be even overlayed onto a physical object to provide some level of support. As of its creation, it can do [Junior] rank damage once it hits its target. All in all, its a sword made of lightning.[break]
Name of Golem:
Hylla (Taken from Artemis)[break]
Spell Element:
Water[break]
Spell Rank:
Intermediate[break]
Mana Cost:
16 | 8[break]
Type of Golem:
Heavy[break]
Range and Speed:
20 meters | 5 m/s[break]
Health of Golem:
Senior[break]
Applicable Perks:
Puppet Master, Ease of creation, Focused Golem, Mana Conservationist, Artillary Support [break]
Description:
Hylla is a drake-like golem made of condensed water. It is a heavy golem that packs a lot of punch in its physical attacks, and takes orders through the mana tether that it has with its caster, which sustains its existence. It can also take verbal commands though it has to be simple. Hylla uses its tail to appendages to attack, and Artemis is able to summon more than one based on her control stat. Hylla is also able to fly, and can be used as transportation to move at a Speed of 5 m/s and be able to carry up to 2 people. It is 16 feet long. [break]
| | | | |
| --- | --- | --- | --- |
| Power | Durability | Sensory | Stat Pool |
| 62 | 46 | 10 | 38 |
| 35 | 35 | 10 | 30 |
Name of Spell:
Aphrodite (Taken from Artemis)[break]
Elemental Type:
Water[break]
Rank & Spell Type:
Senior | Attack Creation & Sensory (Illusion)[break]
Range & Speed:
80 meters | 50 m/s | 70m AOE[break]
Mana Cost:
24 | 12[break]
Stats Effected:
Power +9, Blinds, -9 Sensory[break]
Applicable Perks:
Quick Shot, Artillery Support, Mana Conservationist, Master Illusionist, Build up.[break]
Description:
Aphrodite is a bow made of Artemis' element, water. When the string is pulled back, an arrow made of water appears and can be shot by Artemis. Through ammo rules, Artemis is able to create more than one arrow at a time per draw and shoot. The Bow itself can be used in a physical fight, though its main use is for ranged combat. The arrows can either pierce an enemy, or it it hits solid materials like ground or walls, it bursts into sharp water needles that hits in an AOE manner. At first hit, opponents are blinded by the water that hits their eyes. The blind effect only happens once per opponent. The arrows, as well, are coated with an illusion, making them very hard to see, hear, and detect with mana, and finally are able to home in on their intended target because of the user's Sensory. Those hit by the spell will also have their sensory debuffed, following on debuff rules.[break]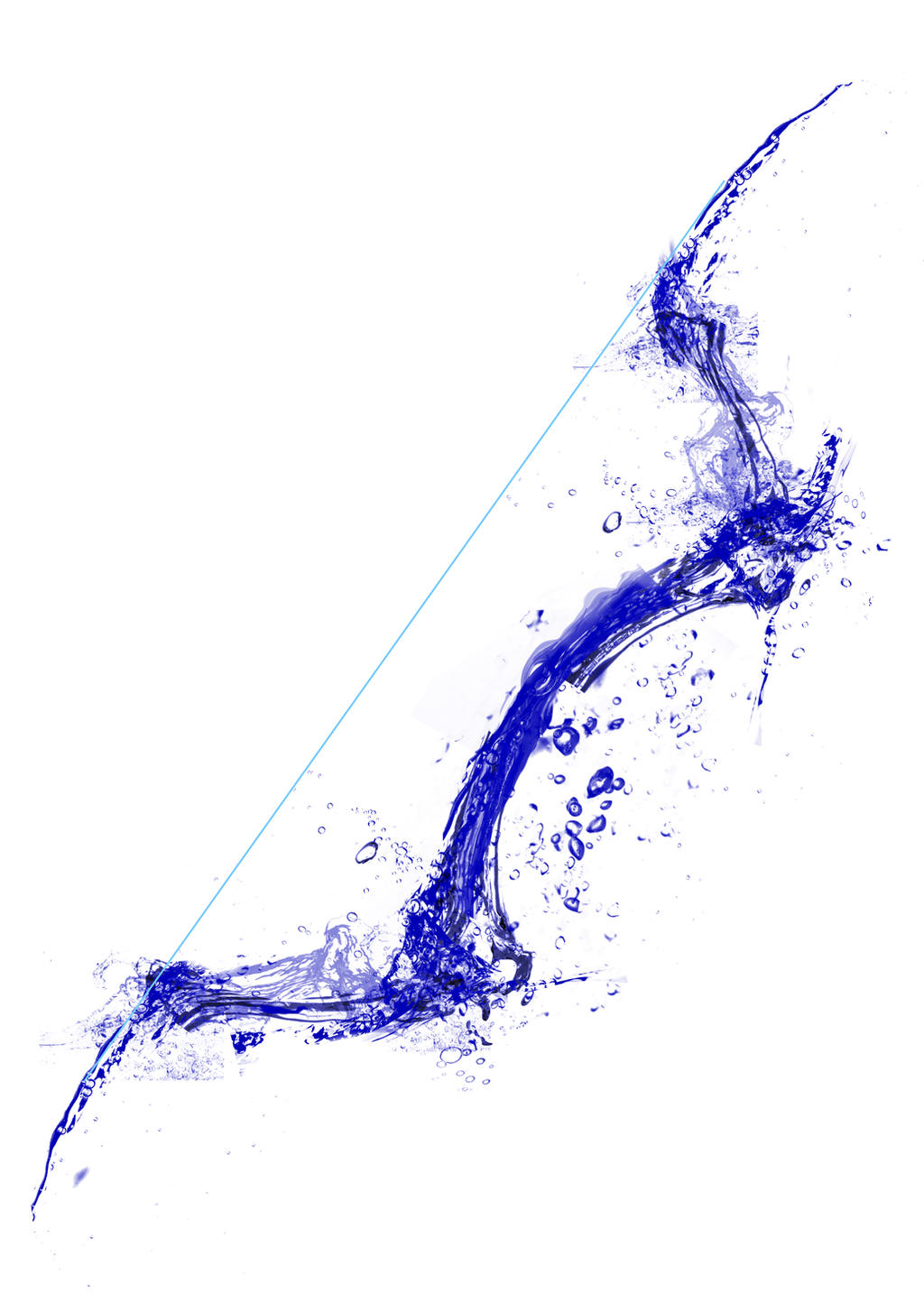 -48 Mana
+1 stat and spell point!